This is my
twitter
wallpaper. It comes from Brady's, in Brixton. Yes that's another thing that happened last month, I started tweeting. Because John Cleese does. Once I tweeted Tom Waits teetering, but it's not a page I particularly recommend you visiting. However if you get the chance to see inside the building I actually took it from, visit that. This is Brady's below. I'd see the clock face at eye level whenever I went swimming, but for my nine years living in Brixton I never actually saw inside Brady's. You didn't go inside Brady's: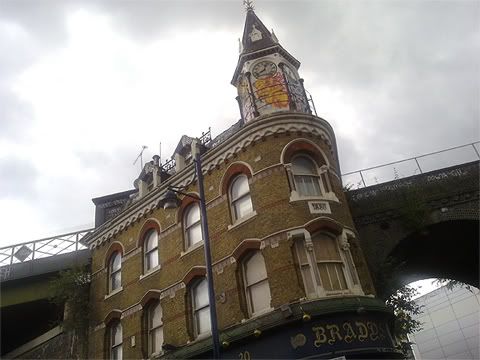 I'm posting this between shows from the low-lit office of "Money" once again, dressed in my
riot gear and balaclava
. I can hear a woman's voice from the other side of the Venetian blinds go "No, it's a real person. That's fucked up!" Well them's the breaks, miss. By tomorrow I'll need to have written fifteen minutes of material for That Mitchell and Webb Look, from
scratch
, but I promised to post shots of a site that the Shunt Lounge (closing tomorrow - TOMORROW) had considered relocating to, and Friday the 13th's an apt a date as any. Because what Brady's looked like on the inside did not disappoint: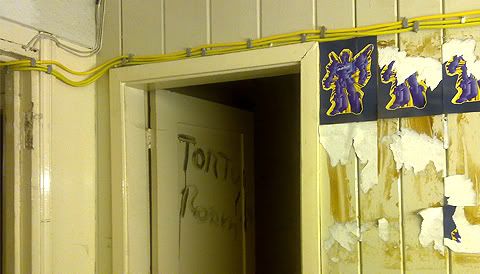 Okay but I bet that wasn't really a torture room.
Okay but I bet there weren't really witches... This is three or so months ago. We'd taken a break from rehearsing Money to be shown around and it was probably the first time I'd returned to Brixton in daylight since the fire. I felt very at home. Very excited.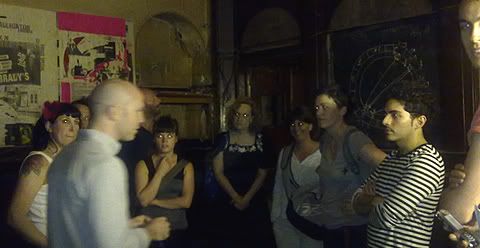 "Oh, Jimi Hendrix was born in this room, you say? Wow. We're all vampires anyway."
Ooh! And what's under the mattress in the corner? Actually forget that what's the other side of that window?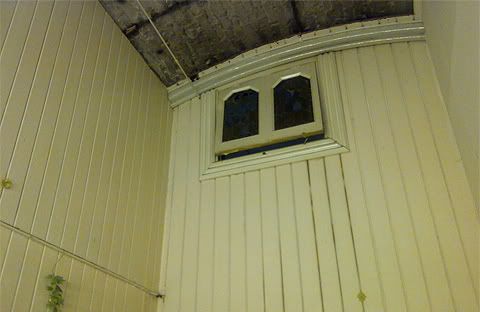 I see.

"Wow! Let's leave!"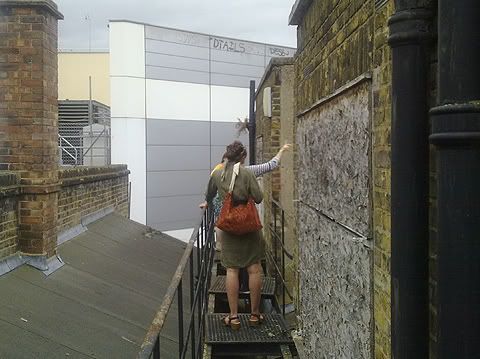 And the view?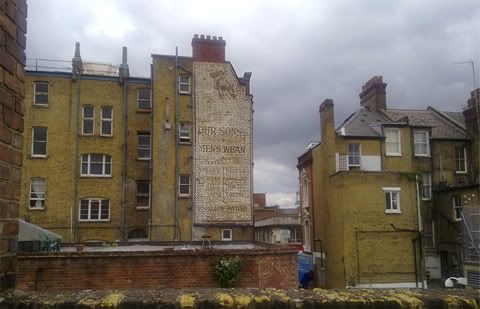 Oh I loved it. Imagine if we moved there! And then imagine if I moved back! We're not moving there though... BUT - Actually I'd better get my balloons, it's showtime. We shall continue this anon. Bye bye, Brady's. Hit it Dr. Buckles! Loveyoubye.