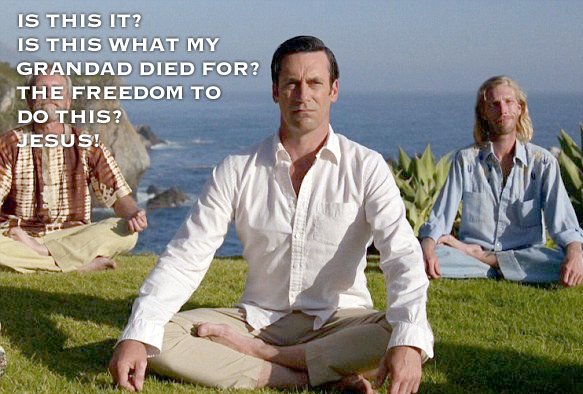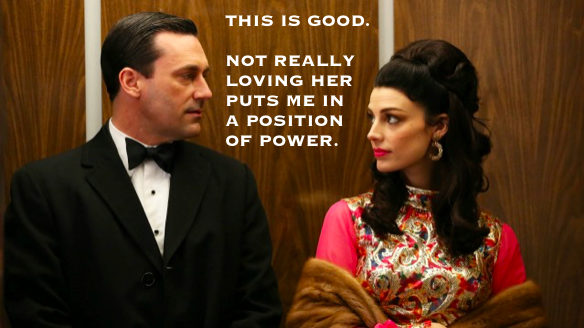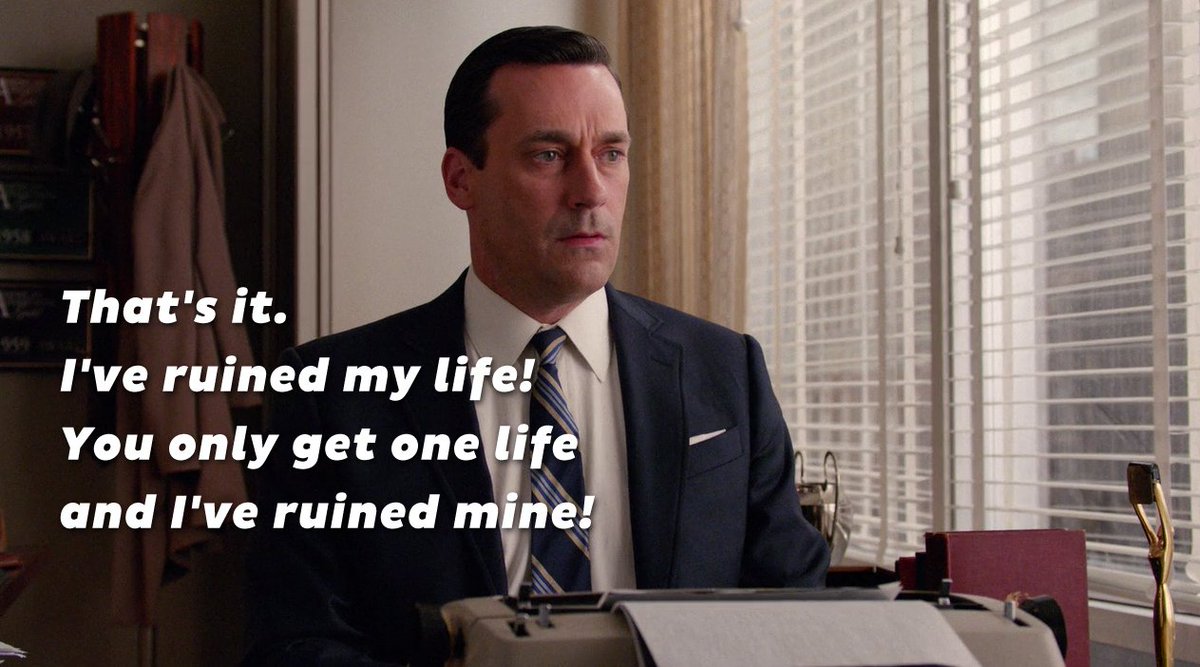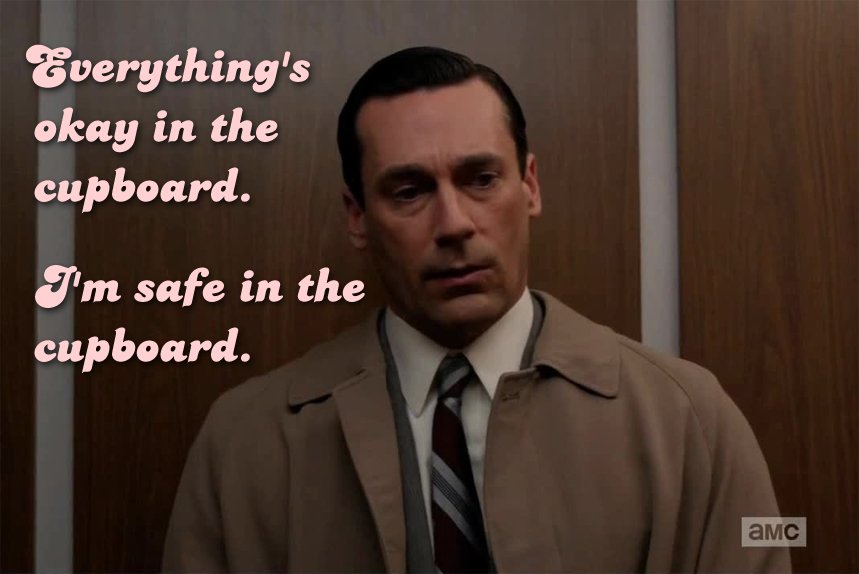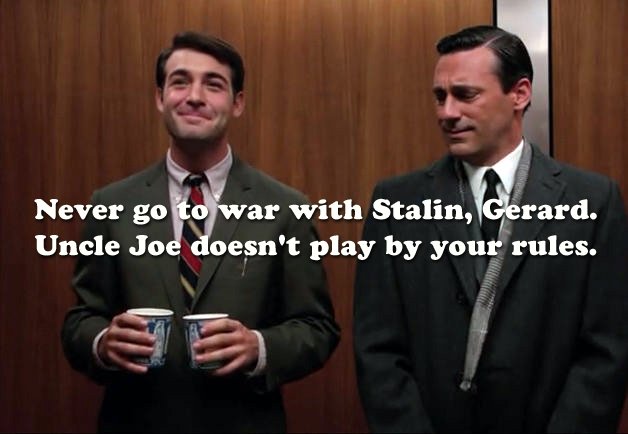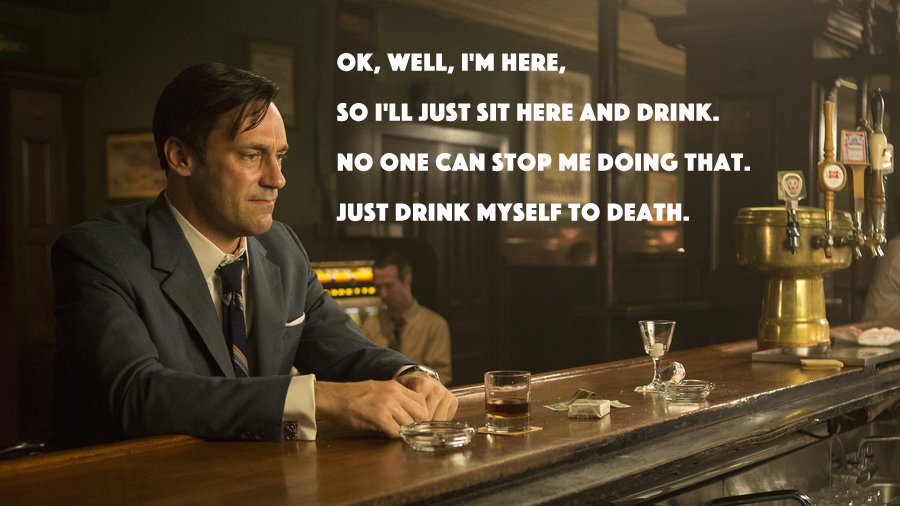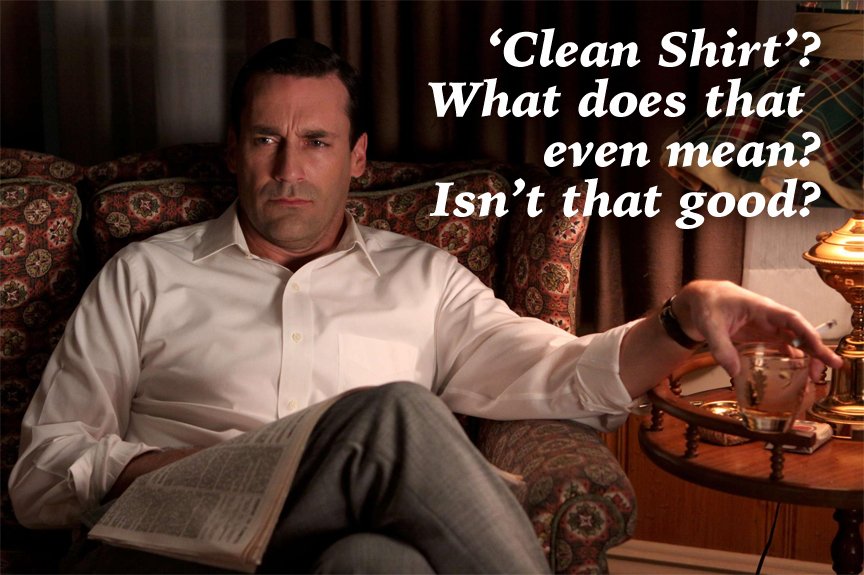 "@slepkane has requested pictures of Don Draper illustrated with Mark from Peep Show quotes. Please encourage this."
I have my reasons.
Huge thanks to @Bright0nKath, @untiltheygo, and in particular to
@MrJamesBachman
, who did nearly all of these and came up with the hashtag #MadMenWithVen.
(And apologies, obviously, to
Jez
.)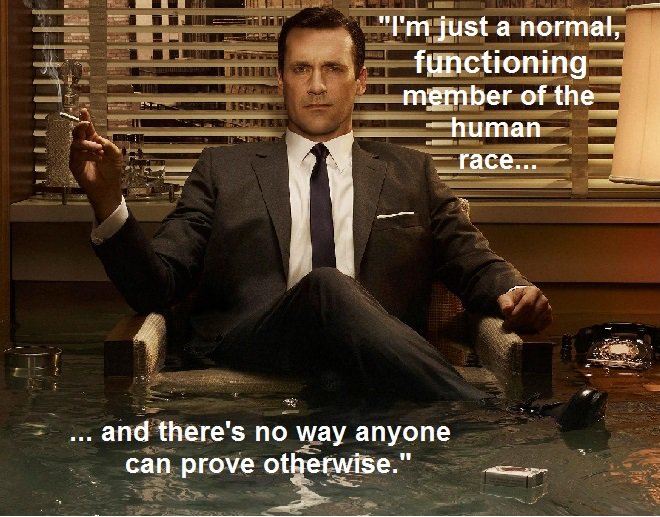 Peepshow
starts ending this Wednesday. You probably know that.
Mad Men - with its roads not taken, era-defining attention to detail, existential angst, heart-breaking sex addiction, trouser-wetting, office-shitting, lawnmower injuries, revenge vomit and aging child cast - was very definitely the American it.
But that ended.
And now Peepshow - which did it all first - is ending.
Or returning, depending on your POV.
I hope Jez gets that Honda account.
"There are a lot of television rules about story-telling that I didn't believe in...
like, that you can't tell an internal story... that that's only for novels."