Apologies again for my absence, but I've been hiding out in the shadows beneath London Bridge recently for a very good reason. Not just because Shunt are now giving Flamenco lessons. Not just because the Dungeon is now facing stiff commercial opposition from the newly opened "London Bridge Experience" just across the road, and they've just hired a giant, like some Kurosawa film. But namely ("namely"? Do I mean "mainly"?) because it has recently come to my attention that the GOVERMENT is now putting things into our LIGHT. Wake up, people! D Boots has:
And WHO exactly is projecting holograms of the moon into our sky?

[Video removed by user. Muh.]

LOOK AT THE PARAMETERS! And WHO is putting secret computer messages into our aerosol sprays?
A poem:

Thursday July sixth,
Two thousand seven,
About Four pm.

I'm just wondering what the heck is in our water supplies,
What the heck is in our oxygen supply
Of the metallicized salts
That creates a rainbow effect in a sprinkler?

What is oozing out of our ground
That allows this type of effect to happen?

Not just around the sun and moon anymore.
Everywhere we look
The visible spectrum
Is rainbows.

This can not be natural.

We all know
It wasn't something that happened twenty years ago.
But now it's happening now.

We as a nation have got to ask ourselves:
What the hell is going on?

What is oozing out of our ground?



This looks like a job for Ray Danton! Yes, move other, other undercover agents, (again,) Ray Danton's the undercoverest (oh, he isn't. You'll see.) To be honest, this Non Bond thing was meant to be a funny little exercise, but it's now just making me feel a little empty inside... Still, here he is:




"You thought I was six feet under Brian?!" (Oh, you may mock the conspiracy theorists, those who seek out hidden messages, but clearly you've never investigated THE WORKS OF RONNIE HAZLEHURST...)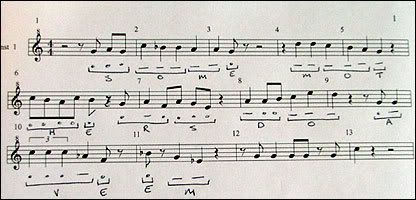 !