... and nor has the News. Therein lies the secret of his power, the power to make appearance after appearance on local news networks masquerading as a reformed junkie and "yo-yo master". Everything Shunt-wise is a bit up in the air right now (just as something falling off a cliff might be said to be up in the air) so until it lands, let's sit back and enjoy K-Strass and his demons in action. Actually you sit back, I still can't get through this in the one sitting:
Thanks to
videogum
for putting me onto this. And more
here
.
Oh, and I've just received the call: Money is definitely
booking until the end of September
, and all of a sudden we're selling out so good Yay. Meanwhile for the Lounge it's business as usual, i.e. we're closing. I think Saturday's the last night. Suddenly. Again. How terribly state-of-the-nation.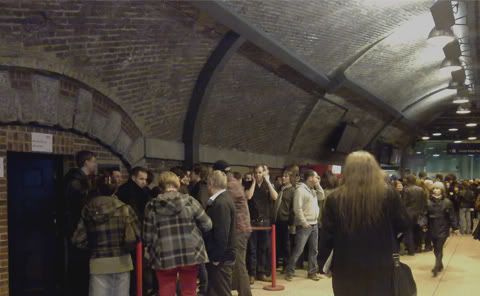 Yeah... 's hard.