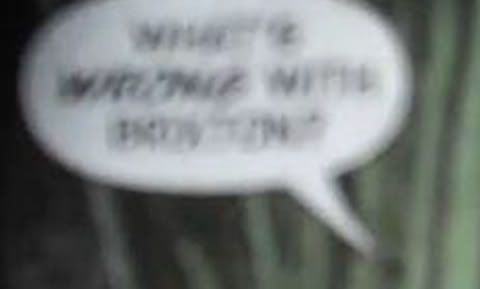 Bisley, Milligan, Tories, and Guinness in the corner of a pub, it's almost like being young again. Except cigarettes now make me sit funny. Oh hello, sorry I haven't been in touch for a bit. You really haven't missed anything though, my brain's pretty much operating on Snooze right now... still baffled by the light on its straw cast by the open door, and the posters asking "Have you seen this Black Dog?" tacked to trees outside its cell. Look, I made my first gif last week - I'd rather just link to it but that doesn't seem to be working so here it is - Now really, is this the work of a pithy thinker?




Why did I do that? I don't want to be having to write about that. I wish that I usefully COULD, but I... I mean is this it? Do I have to DO something about this? Wasn't I put in charge of shits and giggles? No, the internet election is over! Put the gun down, Derrick. Let's not be the News. Look at the News, who'd want to be that?

*My* news? Oh well since you ask, I'm very excited to be making my radio acting debut in Thursday's afternoon play "Six Impossible Things" on Radio 4 thank you. It was recorded on location in Brixton back in March. And overheard. The police were called in twice. It's based on a real event that took place in 1951 in Copenhagen, that much I know. However since the event in question involves accusations of mind control and "guardian angels", further research online conducted by myself into the actual facts of the case has simply turned up lot of sites that, well, that look like this, so I'm afraid I can't enlighten you much further. Unless it was aliens. Okay, turns out it was aliens. And oddly, every time I read in these accounts the name "Palle Hardrup", the man on whom my character is based, I immediately picture Phil Wright the actor who played my cellmate, not me. ("Mm, it's funny they cast you," my baby also said once she'd met him.)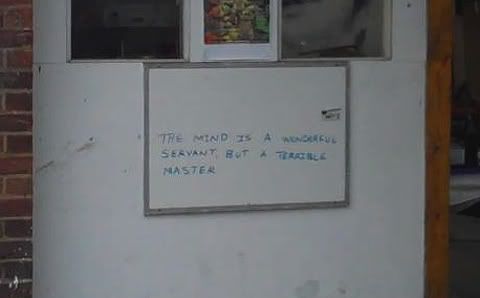 (Excellent words inexplicably left for six months on the white-board at the car-wash round the corner. Can you read it alright?)


Oh yes and of course ALSO, since the event on which this play's based was a quiet man suddenly going mad with a gun... and since yesterday a quiet man suddenly went mad with a gun, I'm no longer sure this play will air tomorrow at all... (yeah I know, why are these things always happening to ME?!) The play had already been put back one day when someone at Radio 4 apparently clocked that "there was already too much murder on Wednesday", and that was *before* the murders on Wednesday. So I'm rather hoping it is postponed now. It would be horrible to give offence. My feelings are mixed. The link's below.

And meanwhile, come on, let's watch this instead. Happy! It's Winnie the Pooh in Russian. It contains a definite insinuation that Pooh's famed simple-mindedness was simply an anxious front. It's called Vinnie Pukh. It is incredibly good. You will love it. If all American novels begin with Tom Sawyer then all British situation comedy begins here:
Wasn't that fab? (I forgot Piglet owned a gun.)
And here, maybe is the link to Six Impossible Things by Glen Neath.
And here, definitely is the link to the company that made it, Holy Mountain, plus teaser.
And here is the link to a Russian who really, really liked drawing both guns and himself.
And here is the link to where I found these drawings for all the good it will do you, they've moved to Torino.